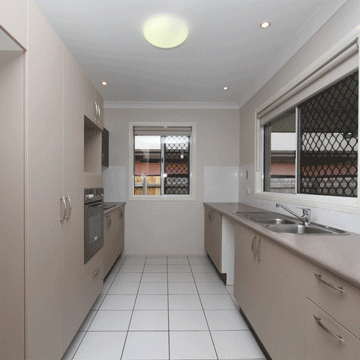 A picture speaks a thousand words" is a phrase that is true, especially when it comes to real estate images. In the real estate business, images play a key role in advertising a property and the quality of these images are crucial for real estate marketing. Capturing good quality images requires a good camera and great photo editing skills. Our staff comprises of professional image editors and image correction specialists, who will examine every minute detail so that your real estate images are good to go.
These days even the smallest defect is considered to be incompetence as the commercial world appreciates perfection. Real estate image correction is more important today as opposed to before the advent of the internet, when the buyer had to be physically present at the site to assess what he was purchasing. Although not all photographs are a true representation of the property, this is where real estate image correction services come into use. With thousands of properties available in the market today, having your real estate images enhanced to make them visually appealing is the way to go.
Our Real Estate Image Correction Services
Fortune's Image Editing Services is the pioneer in outsourcing services and caters to the vast requirements of a variety of businesses including real estate. Our services include –
Image Color Corrections
Our image editing professionals take time to examine your real estate images in detail. After analyzing the pictures, we decide the best possible approach. Under image color corrections, our professionals specialize in –
Eliminating unwanted objects and distractions
Blur reduction
Cropping and resizing appropriately
Appropriate color corrections
Adjustments in light / contrast
Cleaning Out Unwanted Objects
Cleaning up an image can be a deciding factor that can make or break any real estate deal. Individuals looking to purchase a home look at real estate images before they visit the site. They try to visualize themselves living in that house by looking at these pictures, therefore it is important to make sure all your real estate images are free from any distractions or unwanted objects. The professionals at Fortune's Image Editing Services make sure to precisely check all important aspects of the image, and clean unwanted objects to ensure cleaner photos.
Reducing Blur or Noise from Images
When it comes to real estate images there's no scope for having blurred images. The images should be as clean and blur-free as possible. Reducing blur will make sure home buyers focus on what's important i.e. the home or property. Reducing noise and blur are essential to make real estate images look truly amazing. Our professionals have the knowledge and are equipped with the best image editing tools to smoothen out that blurred images.
Professional Cropping and Resizing
Cropping and resizing original photos are important when it comes to real estate images. The size of an image must be appropriate for the platform that it is being used on. Whether it's on a brochure or any other marketing platform, the size of the image should be just right to go with other inclusions like content there. Our professional services include –
Editing images and resizing them to match the company's set style
Cropping the image to accentuate subjects
Finalizing the size and cropping through color correction
Light and Contrast Adjustment
Use of dull and soft images can be bad for real estate businesses. It is essential to have your real estate images adjusted by a professional for light and contrast. There are times when photos don't come out as planned, and you don't have the experience and time to edit them on your own. The professionals at Fortune's Image Editing Services have a dedicated team which will adjust the images to their best possible quality. There are several benefits to light and contrast adjustment, they include –
Enhancement of main subject in the image
Light blending
Appropriate contrast adjustment